Skip to product information
Media gallery

Media gallery

Media gallery

Media gallery
StreamLabs Control
Regular price

Sale price

$949.00

Unit price

per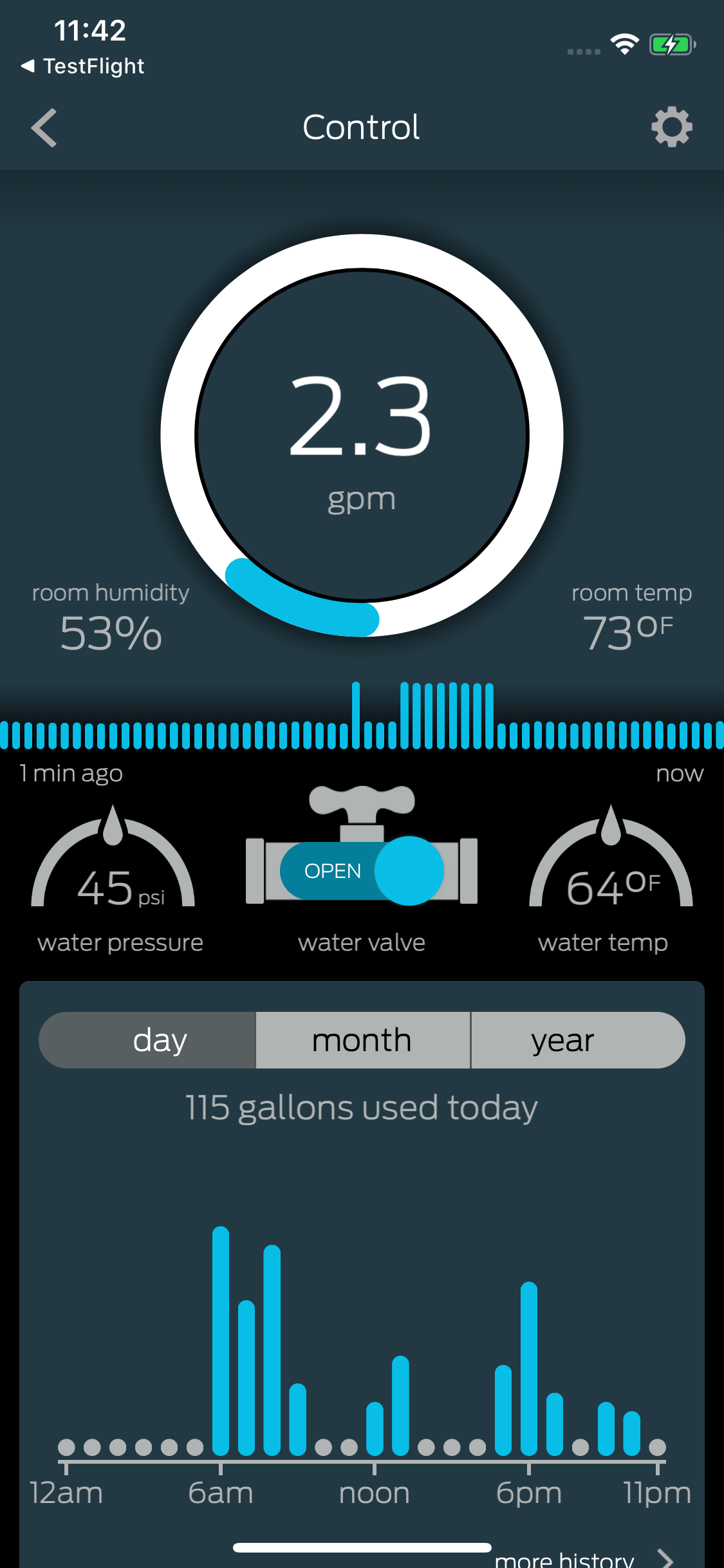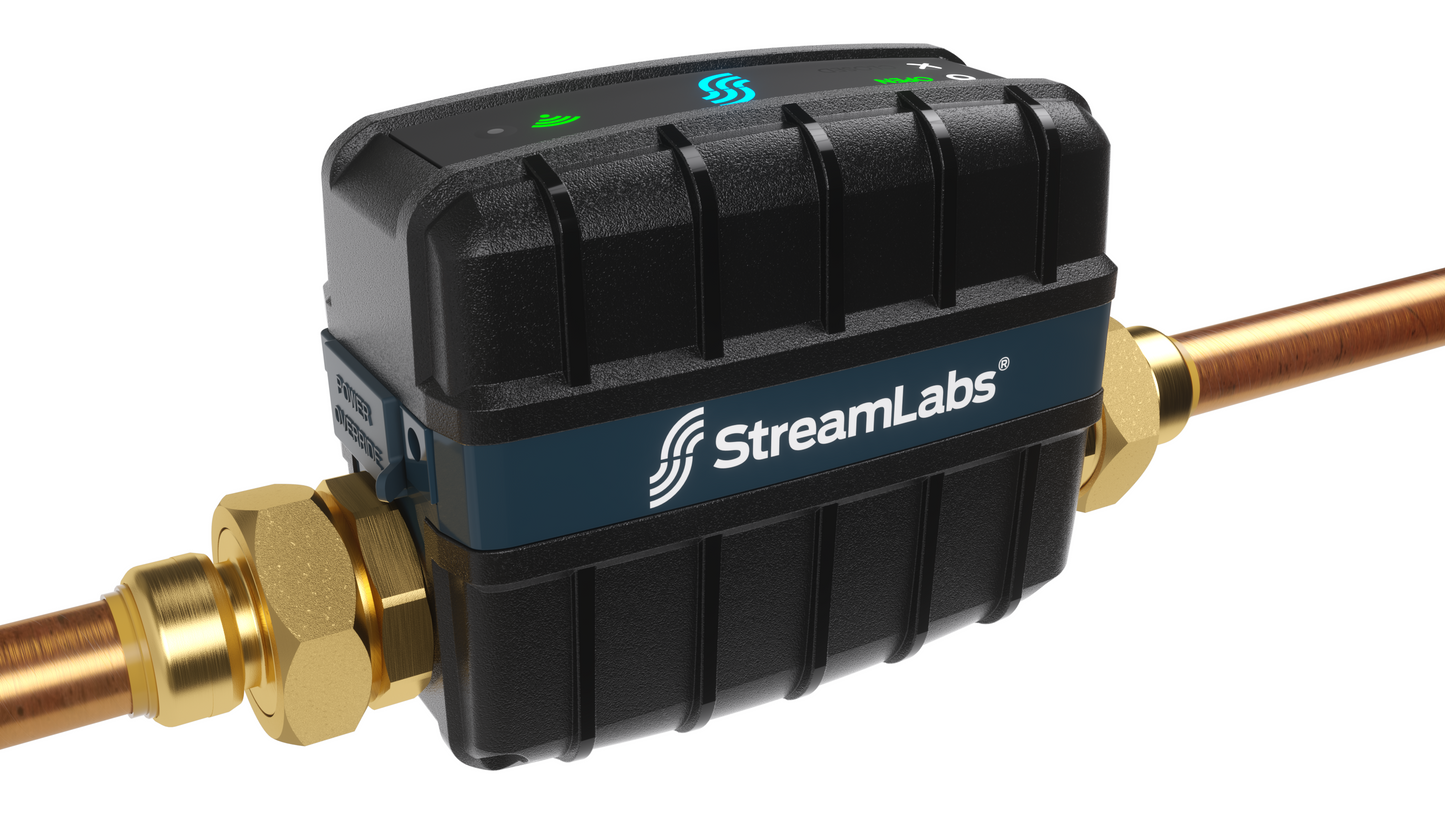 Notified by email when this product becomes available
A smart water shut-off valve designed with state-of-the-art ultrasonic technology to manage your entire home water system.
The StreamLabs Control shut-off valve is installed directly into your main water line and sends ultrasonic sound waves, recording the time delay to measure water flow and detect potential problems. It sends this data in real-time to the StreamLabs app via Wi-Fi, so you always know what's happening —protecting your home 24/7 no matter where you are.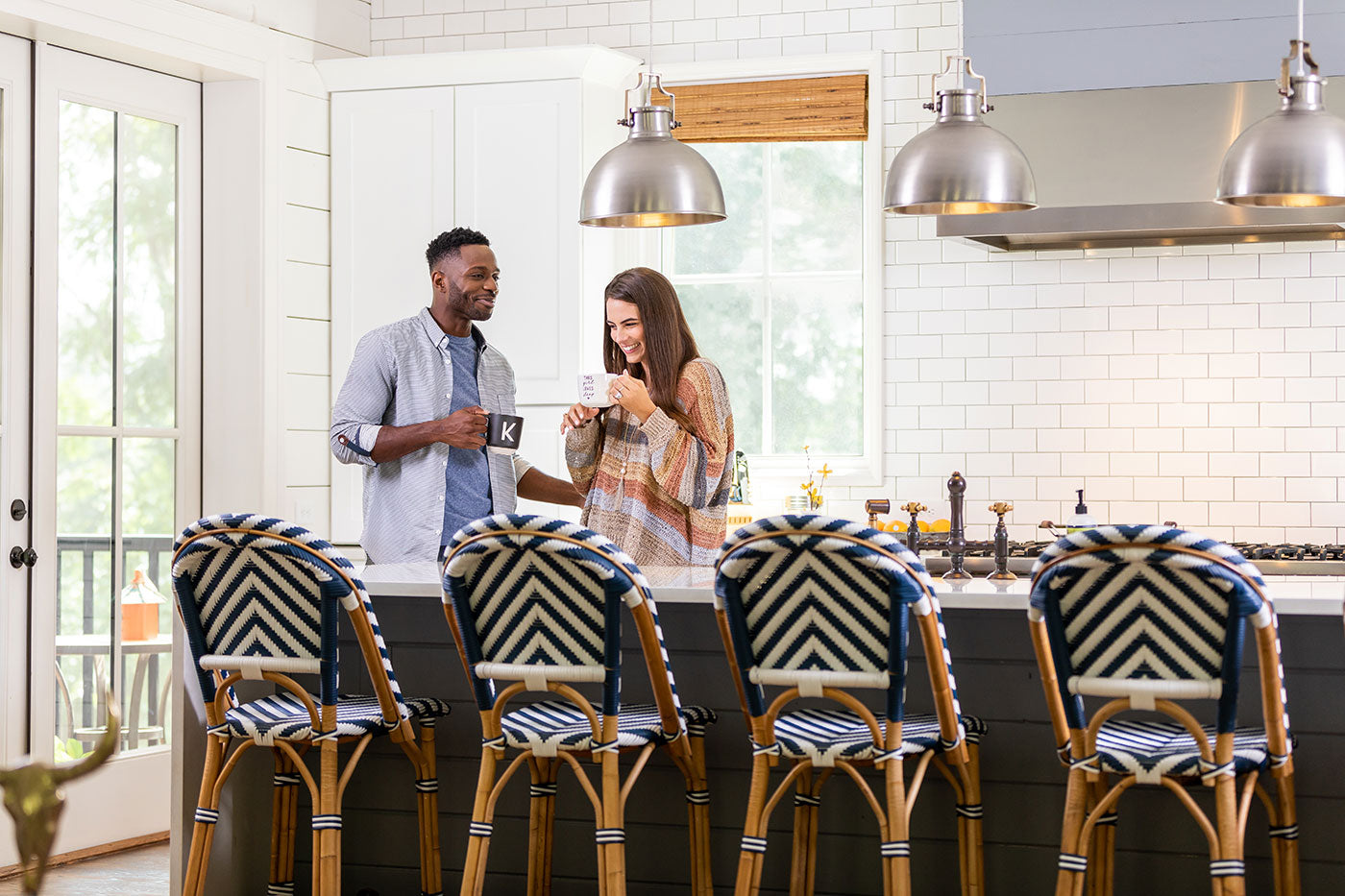 Don't Let Leaks Take Them from You
It doesn't matter where you live or what your home's value is – no one is immune to damage caused by water leaks. In fact, water damage insurance claims are 3 times more common than theft and fire combined.
Water damage repair and cleanup costs can be significant, but the cost goes well beyond your insurance deductible. Leaks can destroy irreplaceable sentimental items, and can result in months away from home for your family while repair and renovations are being completed. Your insurance premium may increase, or your coverage could be dropped entirely. Memories and security can be lost in a matter of minutes.

The good news? This upheaval of your life is avoidable if you catch leaks in time.
* Insurance Innovation Institute claim frequency 2017-2021
** EPA WaterSense household statistics 2023
Drip Detect™
Drip Detect™ is the Control's way of checking your plumbing for small, easy-to-miss leaks which produce so little flow they would otherwise be undetectable. An old or damaged toilet fill valves, corrosion in copper pipes, a loose connection in an appliance such as a washing machine or ice maker, or a dripping faucet can all cause these easy-to-miss leaks.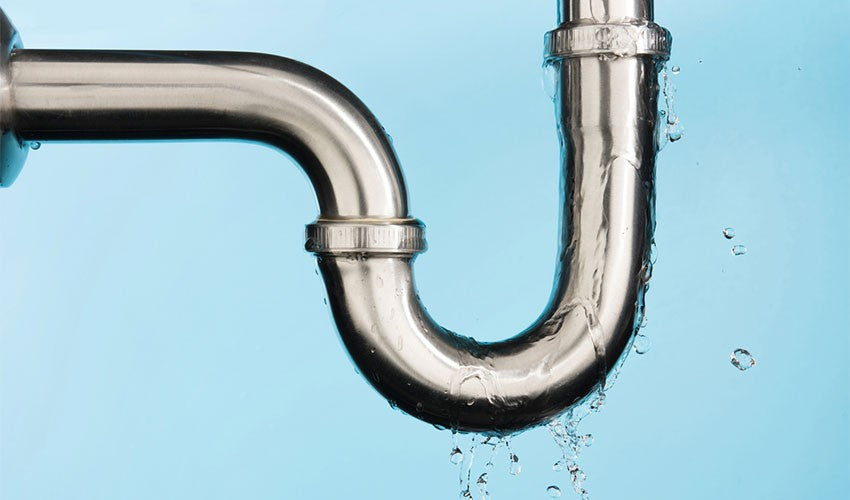 How Drip Detect™ Works
Select when and how often you'd like the Control to perform the Drip Detect test. It can be scheduled for any day at any time. For example, you can set it to run on the first of every month, every Tuesday, or even every day. It's important to note that the default setting for Drip Detect is set to "On" for the 1st day of every month at 3:00 AM EST.
At the scheduled time, the Control will close the valve for up to 10 minutes. If you happen to use water during the test, the Control will automatically open the valve and postpone the test. The Control will try to perform the test again an hour later. The Control uses a combination of information including pressure and flow within your pipes to determine whether there may be water loss from your plumbing system (e.g. a pinhole leak or dripping faucet). At the end of the test, the Control will reopen the valve and send you a notification if an issue was detected. With Drip Detect, you are secure in knowing that even the smallest of problems in your home plumbing won't escape your notice.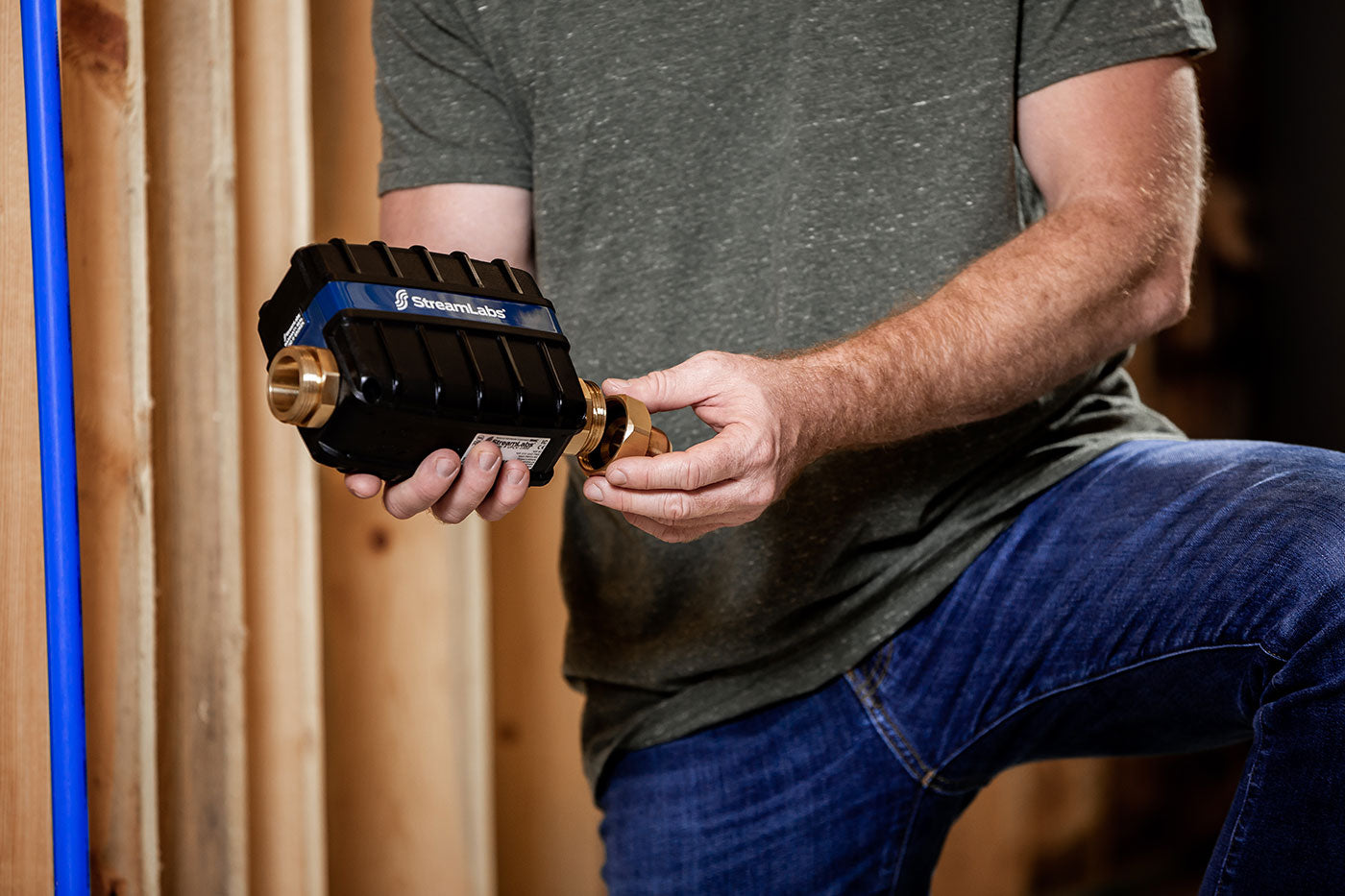 The Perfect InstallationTHINGS TO CONSIDER:
Wi-Fi Signal
Before installation, check your Wi-Fi signal strength at the location of the main water line. The Control needs a 2.4ghz Wi-Fi connection so it can send you alerts.
Installation Location
Your device will need access to an electrical outlet within 10 feet to power on (extension cables up to 100 feet available). It will also need a place on the main water line before any branches to other appliances and after the shut-off valve and pressure-reducing valve (PRV). The device may not be installed outside uncovered, but it may be installed in crawlspaces, garages, sheds or weatherproof NEMA enclosures where it is also protected from UV exposure.