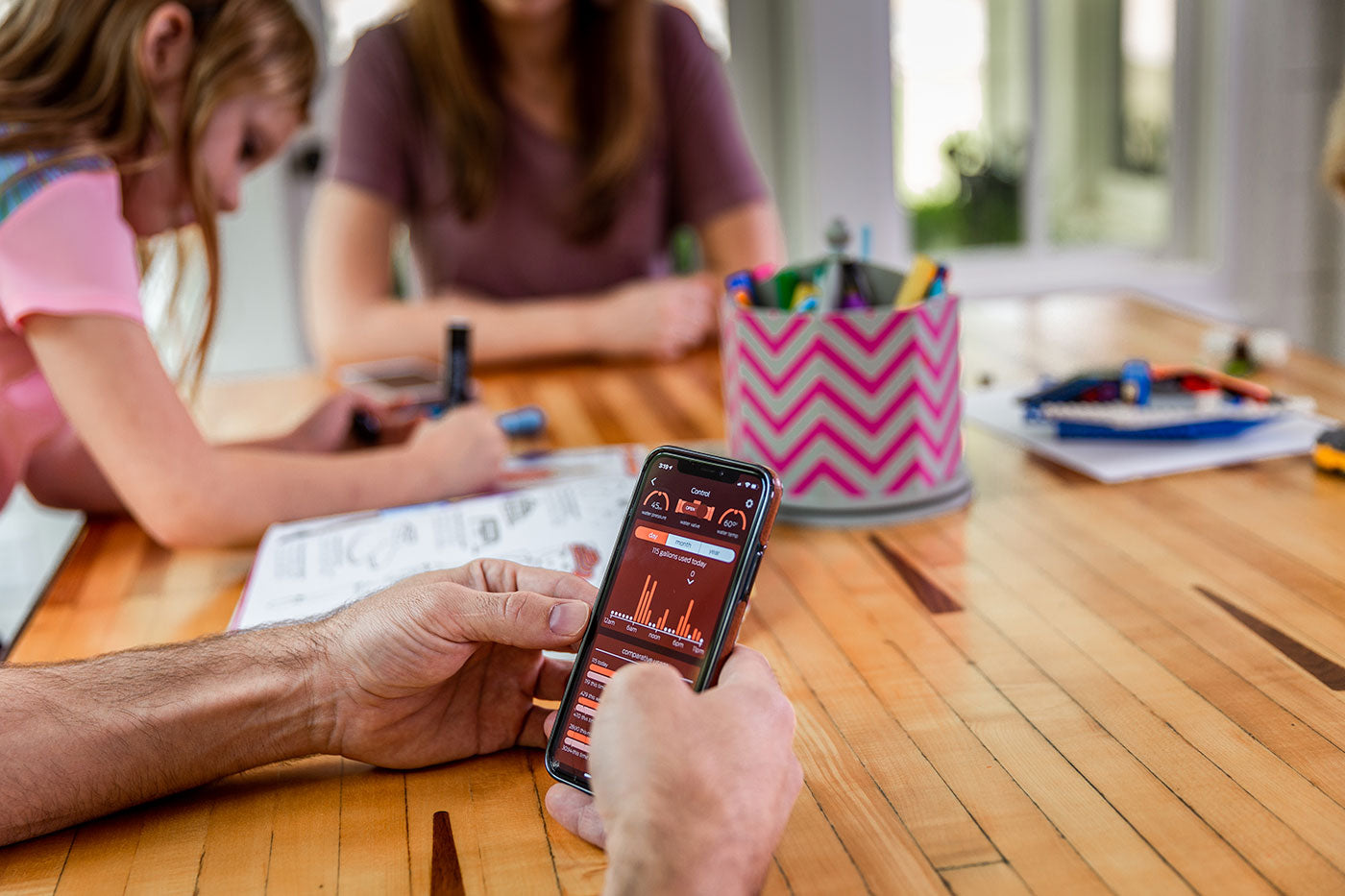 Peace of Mind. Protection. The eco-friendly budget solution for your home.
Always on. Always available. StreamLabs utilizes technology that syncs with your phone or an online dashboard.
No matter the time or place, StreamLabs provides water leak detection that integrates seamlessly with your life. With your mobile device, you have control over your water usage and round-the-clock protection against leaks.
The StreamLabs WebApp/Dashboard you have complete access to any active leaks, information on sensor's health such as online, battery status, etc.
Your smart water conservation
and loss prevention system.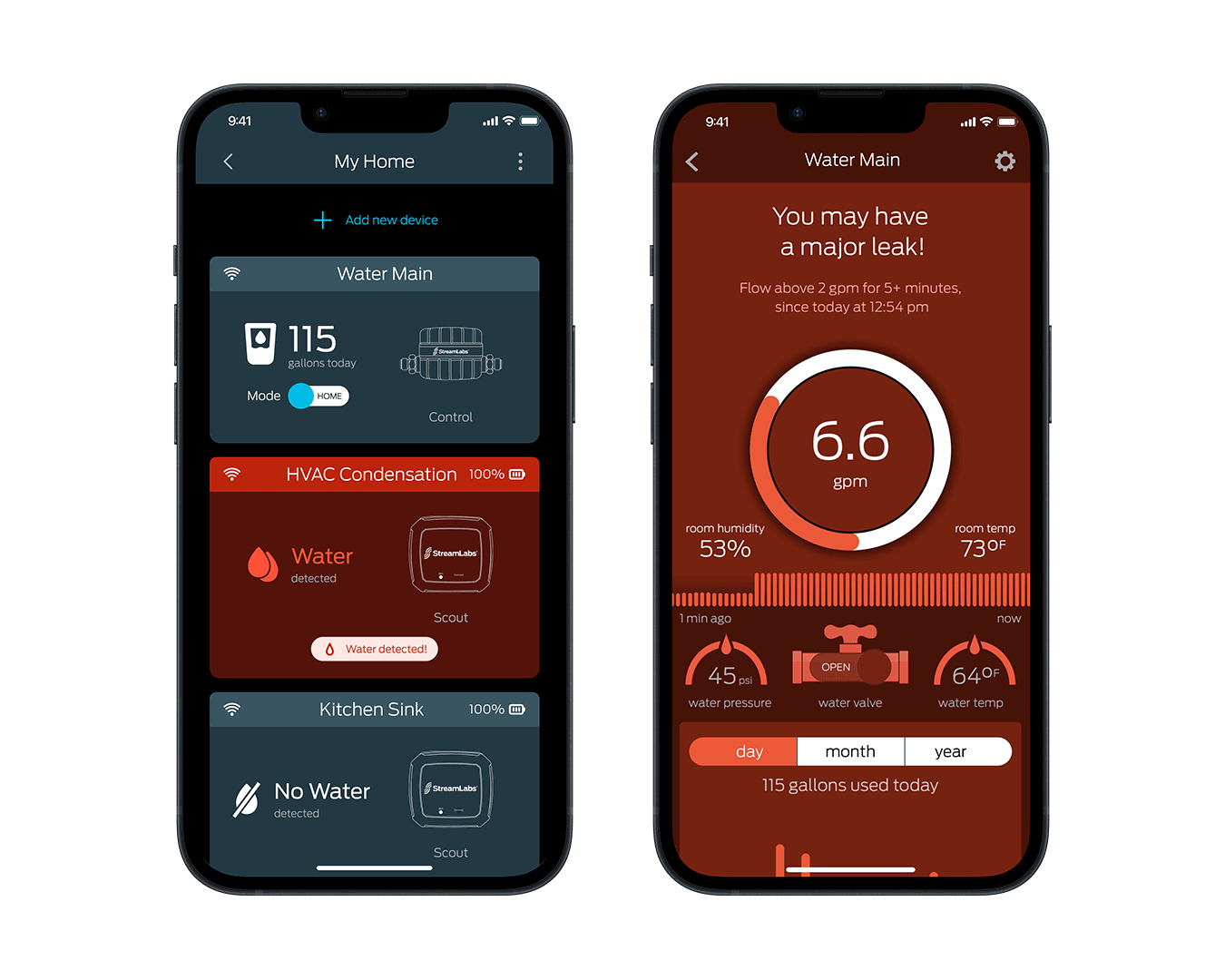 StreamLabs App
Reduce Leak Risk: Receive instant alerts to your iOS or Android device if a small or large water leak is detected anywhere in your house. With the Control, you can immediately stop water leaks with a remote shut-off function to keep your home and possessions safe.
Receive Customized Alerts: Use Smart Alerts to set your standard water usage so your StreamLabs device knows to alert you when it detects "abnormal" use. Or manually set up custom alerts for Home and Away modes. You can also customize pressure and temperature alert settings to know when conditions exist that increase the likelihood for
leaks.
Conserve Water: Get a detailed look at your water usage to identify opportunities to save money on utility bills and be a more responsible
consumer.
Finding Solutions That Work For You