Your plumbing system is hidden—on purpose.
You don't want to see a bunch of pipes in your living room.
But leaks, ruptures, and plumbing problems shouldn't be hidden. In fact, you need to know about them immediately to prevent something small turning into something large.
A "smoke alarm" for water leaks and your plumbing system
StreamLabs products alert you at the smallest of leaks, monitor your water consumption, and provide confidence that water won't ruin your home and belongings or disrupt your life.
With the StreamLabs Control, you can be notified the minute a water leak is detected and can shut off water automatically to help reduce the risk of water damage.
Smart tech—StreamLabs offers both flow based and point of leak detection and the ability to instantly shut off your water.
User-friendly app manage up to 5 properties per account with StreamPlus.

Covers all your properties—primary, rental, vacation.

Changes your understanding of how your home functions and helps proactively solve plumbing problems.

You'd never live without a smoke detector.
You shouldn't live without a StreamLabs detection system either.
It's peace of mind. It's protection. And it's a money-saving solution that your insurance company may reward you for with premium discounts.
Many insurance companies want—or require—a smart water system to protect your home and valuables from water damage. Plus you can control your water use and cut down on monthly costs.
•Insurance companies may offer a homeowner's policy premium discount if you install our tech.
•Can apply it to any insured home- even those of parents and rental properties.
•Ultrasonic flowmeter knows when water is running and learns based on your daily behaviors.
•Provides hour-by-hour, day-by-day, and month-by-month data.
•Avoids water penalties in many markets and saves on monthly bills everywhere.

Water only needs the smallest of cracks to make a mess.
With a StreamLabs system, you can rest easy knowing we're on top of any leaks or more serious water events, making your job easier.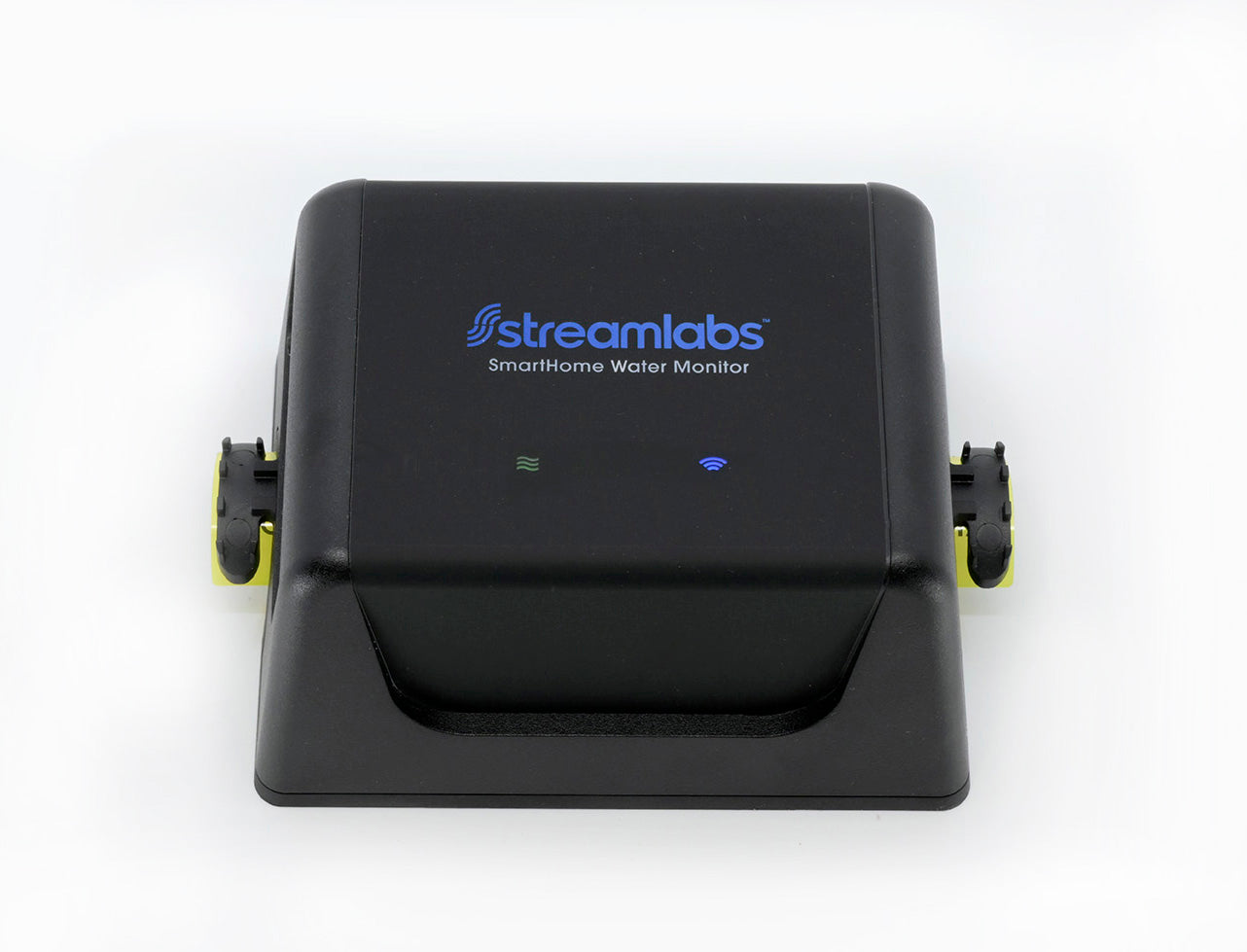 StreamLabs Monitor
The StreamLabs® Smart Water Monitor connects to the home's existing pipes and uses patented ultrasonic technology to detect leaks.
The StreamLabs Monitor automatically detects your unique, water usage patterns – all without you having to configure a thing. You are alerted in real-time and receive notifications as soon as a leak is detected for any abnormal water use - along with comparative and historical water usage data.
Learn More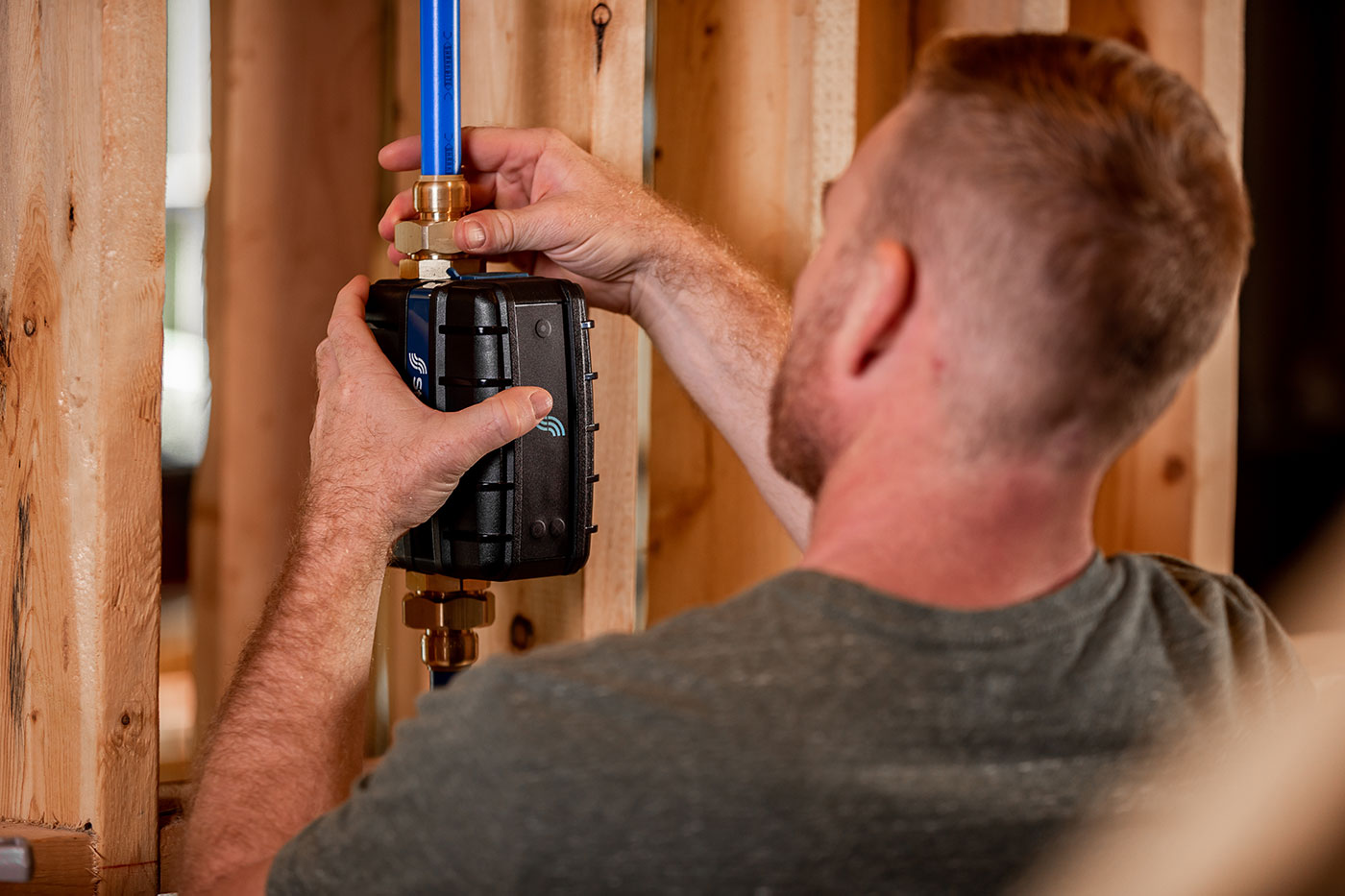 StreamLabs Control
The StreamLabs Control detects leaks and can shut off water instantly.
Installed directly into your main water line and sends ultrasonic sound waves, recording the time delay to measure water flow and detect potential problems.
Learn More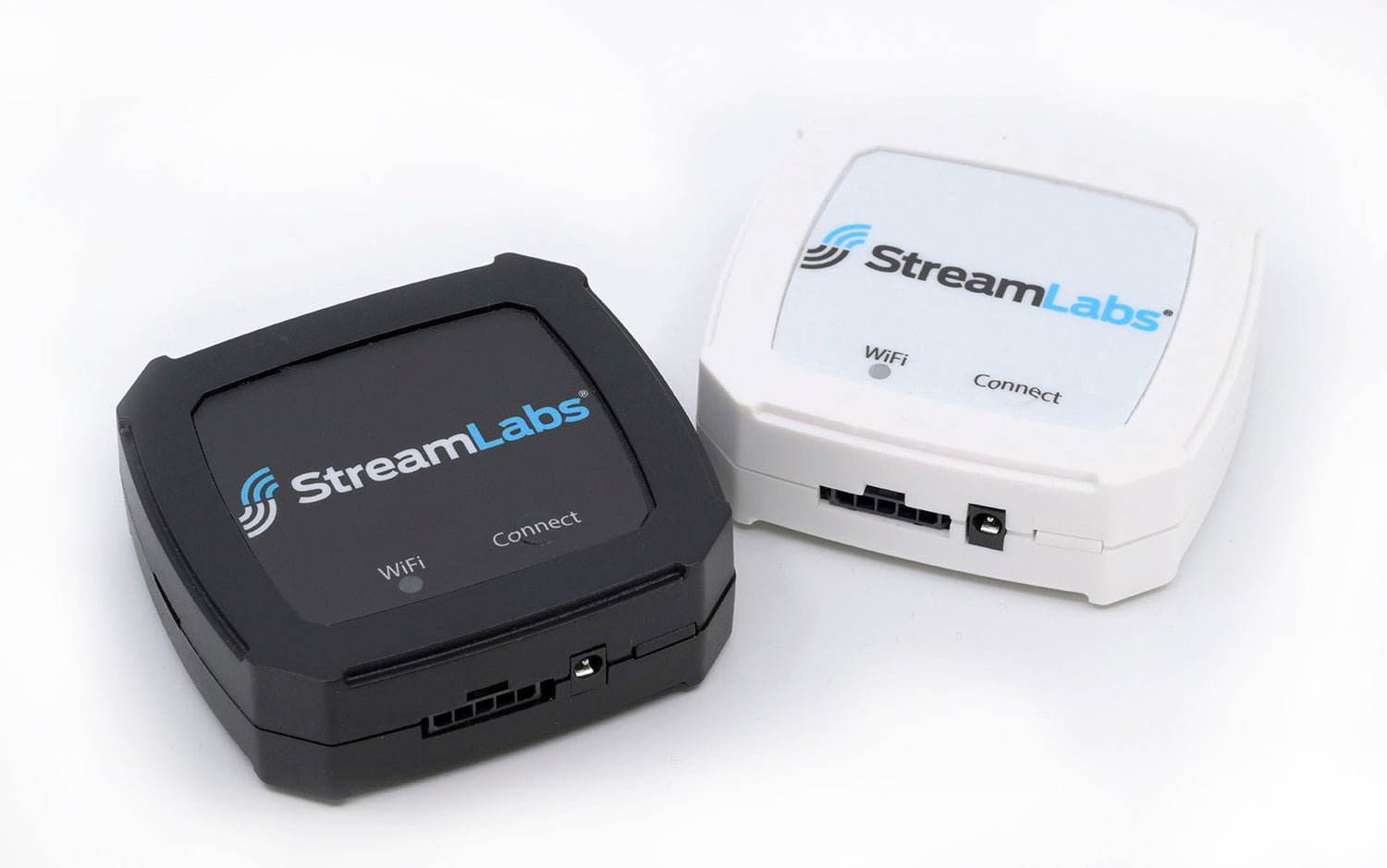 StreamLabs Scout
Connected via Wi-Fi, the Scout point-of-leak sensor sounds an audible alarm and sends real-time alerts to your smart device if water is detected or if temperature or humidity levels reach levels that may be cause for concern – mitigating the cost and headaches associated with water damage.
StreamLabs Scout if paired with a Control device can shut-off the main water line if water is detected by the Scout or freezing conditions exists in a home's unheated areas such as attics or crawl spaces or unfinished basements. A very useful solution in parts of the country prone to cold weather
Easy DIY install to detect leaks in a variety of locations: HVAC drip pan, hot water heater, under sink, etc.
Learn More